About Our Jeep Modification Services
At West Ave Automotive & Transmissions we love Jeeps! We are the top place where Jeep owners go-to for Jeep repair in San Antonio in addition to maintenance services.
San Antonio Custom Jeep Modifications
Jeep Winch Mods
With a winch, you can free yourself from a tough spot or even tow your buddies if they get stuck. Having one installed can mean the difference between making it home from your off-roading adventure or spending hours stranded in the middle of nowhere waiting for someone to come bail you out.
Jeep Suspension Lift Kid Mods
A standard Jeep straight from the factory stands about 8.3-10 inches above the ground. This won't cut it if you're looking to maneuver steep ascents or crawl over deep grooves. For that, you'll need to lift your Jeep. Installing a lift kit and suspension upgrades will give you the increased ground clearance and improve how you handle your approach and departure angle. A better lift will allow you to drive over huge obstacles without ruining your undercarriage, getting stuck, or flooding your engine if you're going into the water.
Shocks & Springs – Balancing Rebound
The first item people associate with suspension is springs and shocks. Older Wranglers (YJs) have leaf springs, while newer models have coil springs. Both are designed to absorb vertical impacts. When a vehicle goes over a bump or a hole, there is a vertical impact. The force of the impact is absorbed and distributed within the spring. The shock, or dampener, helps tame the energy absorption. If the vehicle were just on springs, it would continually bounce up and down when there was an impact. The up/down movement would continue until all of the energy absorbed by the spring is dispersed. A shock regulates and dampens that energy so the rebounding up/down movement is greatly reduced. This is why a stiffer shock results in a harsher ride as it quickly dampens the up/down movement. Also, some modern coil springs now come with different firmness rates, designed to react differently according to the pressure it's absorbing.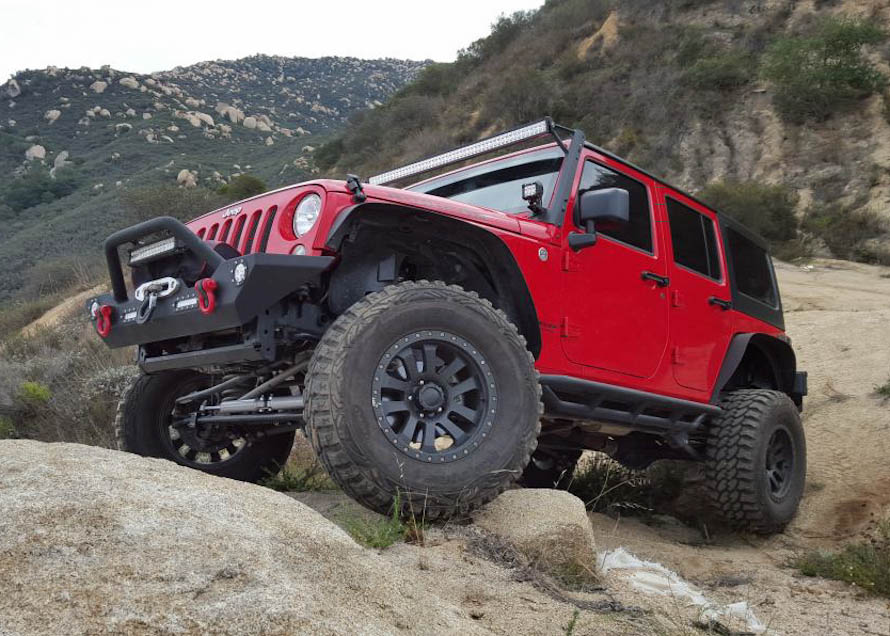 Jeep Dealership Alternative for Jeep Modifications in San Antonio
West Ave Automotive & Transmissions has been the trusted choice for Jeep Modifications services in San Antonio by Jeep owners. We provide reliable modification services and repairs for your Jeep along with great customer service. Our experienced technicians can provide you with a clear estimate based on your needs.
Along with our Jeep modification and repair expertise, customer service is always high on our priority list. For the best experience, please call us to set up an appointment for your Jeep repair needs.
For expert Jeep Modification services in the San Antonio area, think first of West Ave Automotive & Transmissions.
Question about Jeep Modifications in San Antonio Questions
What are mods on a Jeep?

Here are a few common Jeep Wrangler mods to get you started on your dream build:

Lighting
Wheels & Tires
Lift Kits
Grab Handles
Entry Guards
Hood Latches
Seat Covers
Floor Mats
Bumpers
Recovery Gear
Shop Location for Jeep Repair